The Freestyle Farmer
2022
Art direction/ illustration

Illustrations for auto-biographical book "The Freestyle Farmer" by Christopher Leow on Agriculture and Farming.
The Travelling Exhibition
Singapore Chinese Cultural Centre, 2022

Illustration

Scientific illustrations of local Chinese cuisine and ingredients as part of The Travelling Exhibition designed by The Merry Men Works and organised by Singapore Chinese Cultural Centre.
Sticky Situation
The Ecological Adaptations Lab, 2021

Art direction/ illustration
A fun illustration of phasmids and their experimental habitat drawn for a shirt design at The Ecological Adaptations Lab in Yale-NUS College.
SAD: The Last Meal
The Substation, 2019

Art direction/ graphic design/ illustration

Exhibition identity, graphics and illustrations for The Substation's interactive art experience which addresses Singapore's obsession with nostalgia with hawker food.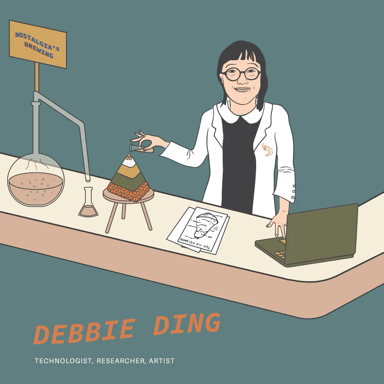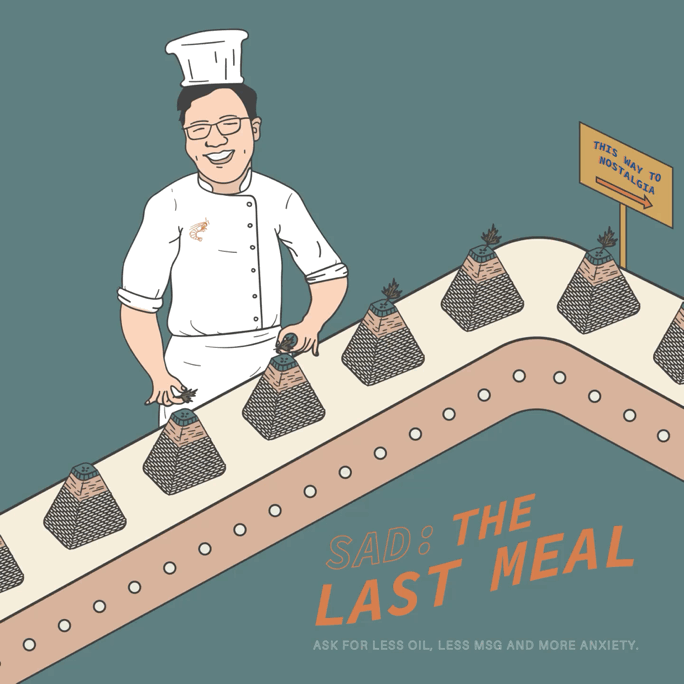 Citizen Box Road Map
Edible Garden City, 2018
Art direction/ illustration

This roadmap was illustrated for Citizen Farm's subscription box, Citizen Box – depicting the various sources of sustainable farm foods that go into the Box, and eventually the home.